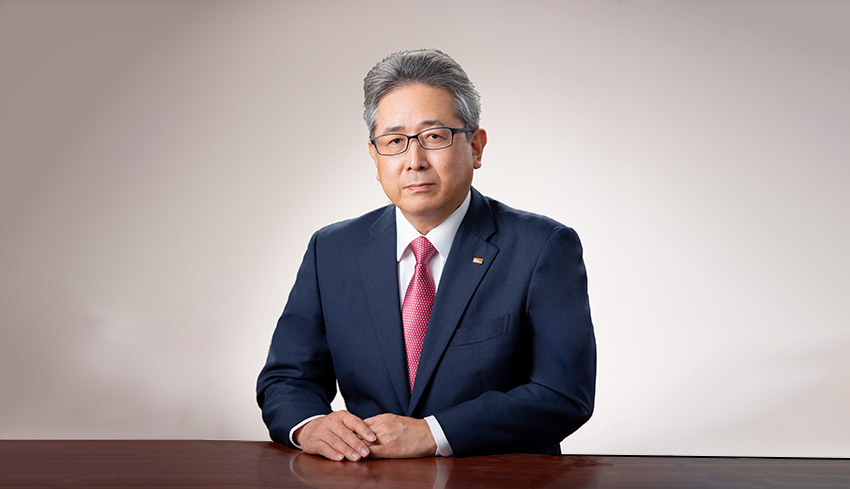 MAX's Concept of Sustainability
MAX's initiatives for our concept of Sustainability are our activity process toward the realization of the MAX Company Creed.
It is our mission to fully leverage our capabilities and technologies to create and continuously sell good products that our customers and society demand, regardless of how much the world changes. We seek to contribute to society by creating products that are convenient and comfortable for our customers' lifestyle and work, and by realizing a company that continues to exist steadily.
MAX believes that our company grows when we respect people and support the growth of people. "Respect for people" has been our basic spirit since our founding. Our corporate color, "Human Red," visualizes our spirit of "respect for people" and expresses "warmth and growth as human beings."
MAX encourages each employee to fulfill a leading role and work toward personal growth. This concept is stated in MAX Fundamental Management Policy. We believe that nurturing people, realizing a company that continues to exist steadily, and securing stable employment are important forms of social contribution by a corporation. Moreover, with the aim of further serving society and contributing to culture, we will aggregate our employees' work to create new value. Also, by continuing to supply customers and society with useful goods, we will enable MAX to grow further as a company. We will fairly distribute the results we have produced to our stakeholders and fulfill our role as a member of society.
Strengthening Systems for Promoting Sustainability Initiatives
We established the Sustainability Committee (the "Committee," chaired by the President). The purpose of this body, which is supervised by the Board of Directors, is to promote activities related to sustainability. We also established the Sustainability Promotion Committee (chaired by the director in charge of sustainability) as a subordinate body of the Committee to promote various sustainability-related activities.
While these committees are the core of the company, we discuss and consider risks and opportunities related to sustainability and report their findings to the Board of Directors.
The direction set by the Board of Directors is reflected in the Medium-Term Management Plan and business plan, forming a process that integrates sustainability-related activities and business strategies to achieve sustainable corporate value enhancement.
Increasing interest in SDGs as opportunities for new growth
For the publication of the Integrated Report, we have selected six targets from the SDGs (Sustainable Development Goals) to which MAX aims to make a particular contribution, based on materiality (Priority Issues) and business characteristics.
We believe that we can contribute to the achievement of these six goals by promoting activities and business activities aimed at resolving materiality issues, and by considering and implementing various measures to achieve the SDGs, we will identify new opportunities for business growth, reduce overall risks, and enhance the value of corporate sustainability.